Your Essential Backpacking Gear Checklist
So you want to try backpacking, but you're not sure what to bring? You've shopped around at Amazon and visited your local outdoors shop but you're still not sure what to get. Don't worry – we have just the guide for you.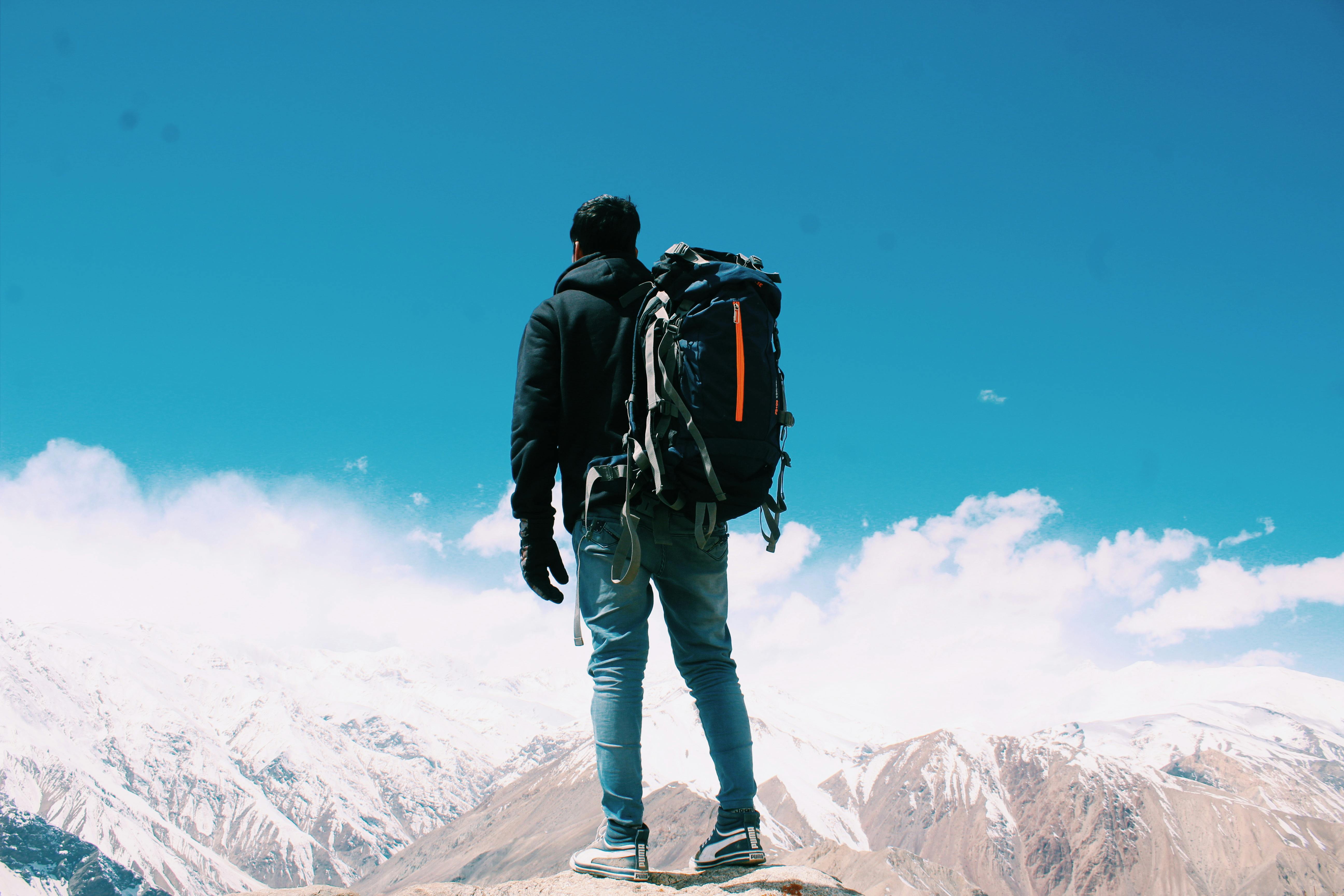 Today we'll be talking about 5 of the most essential backpacking gear that you should always have in your inventory. From a reliable backpack to a way to light up the night, we're giving you some tips on how to pick out the best gear for your trip.
The 5 Most Important Backpacking Gear You Should Own
A pack that fits you
When you're planning your backpacking journey, it's important to make sure that your backpack is going to serve you well. Your backpack is an essential part of your trip, so it's worth taking some time to find one that suits your needs.
Consider the type of backpack you need. There are traditional backpacks, daypacks, and travel packs — all with their strengths and weaknesses. It pays to take a visit to your local outdoors shop and inquire about the type of pack you'll need on your journey.
Rain gear
If you're planning on being out in the elements (and even if you aren't), it's best to bring a waterproof jacket and pants that can also be worn as regular clothes. If you're only visiting at night and/or indoors, you might be able to get away with less. But it's best to be prepared!
You should also make sure you have some sort of shoe cover for your hiking boots. These will not only keep them dry but protect them from mud, dirt, and other things that could damage them or cause blisters on your feet.
A sleeping bag and pad
If you're backpacking across somewhere you've never been before, finding somewhere to sleep may not always be easy. That's why you should always bring a sleeping bag and pad that you can use in an emergency!
If you don't want to carry around a bulky bag, there are now ultralight bags that pack down into their own stuff sacks. They're also easy to roll up and shove into your other bags. It's best if they're waterproof, so they'll keep you warm on rainy nights.
Cooking equipment (stove, pot, etc.)
Bringing your own cooking equipment can save you a lot of money in the long run. It means that you don't have to eat at restaurants every single day, which can be expensive — especially in places like Europe, where meals can be astronomically pricey.
It also means that you won't have to rely on eating at restaurants every day if something unexpected happens, such as getting stuck in the middle of nowhere, which tends to happen when you're backpacking!
Headlamp
A headlamp is a great choice for backpacking because it frees up your hands for other things. When you're cooking dinner or setting up camp, you don't want to have to hold a flashlight in one hand and fumble with your stove or tent with the other!
A headlamp lets you keep both hands free, so you can do whatever you need to do without having to worry about holding anything. This is also reliable for trekking across the trails at night, so your hands are free to hold on to your walking stick.
Make sure you have these 5 essential items before you set out!
There's a lot to be said about backpacking: it's fun, economical, and a precursor to a great adventure. However, you have to make sure that you're prepared to take on the challenges of the road ahead.
To do that, you're going to need proper planning, reliable gear, and an unflappable attitude. It's not going to be easy, but boy, is it rewarding. Gather up these items, along with some more essentials, and get out and explore today!